Dr. Tariq Saeed
---
The single most important factor in the success of aesthetic (cosmetic) surgery is the surgeon you select and his team.
---
Dr. Tariq Saeed is the renowned Bahraini, Plastic, Aesthetic and Laser surgeon who has been in plastic surgery practice since 1983 and trained in Ireland, UK and the USA. Dr. Tariq holds fellowships in surgery from both the Royal College of Surgeons in Ireland and Edinburgh. He holds higher Fellowships in Plastic Surgery from Ireland and the University of Miami in the USA. Dr. Tariq served as an assistant professor of Surgery at the Arabian Gulf University in Bahrain and is an external examiner for the Royal College of Surgeons in Ireland.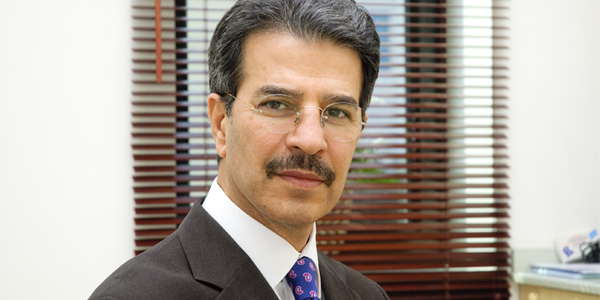 Dr. Tariq SaeedDr. Tariq is a founding member and past president of the GCC Association of Plastic Surgeons and also a founding member and the Past President of the Pan Arab Association of Burns & Plastic Surgery along with his membership of international medical societies including international membership of the American Society of Plastic Surgeons, American Society for Aesthetic Plastic Surgery, and International Society of Aesthetic Surgery.
Dr. Tariq regularly attends regional and international congresses to share his vast experience with colleagues and to evaluate and introduce proven and successful new treatment regimes for his patients.
Dr. Tariq's team includes fully qualified plastic surgeons and dermatologists who have undergone rigorous training in plastic and reconstructive surgery and dermatology in addition to their continuous training and upgrading of skills under the direction of Dr. Tariq himself.
Dr. Tariq and his team have extensive experience in performing the aesthetic procedures explained in this booklet. If you decide on surgery, you can be assured that our entire staff will provide you with the highest quality medical care.